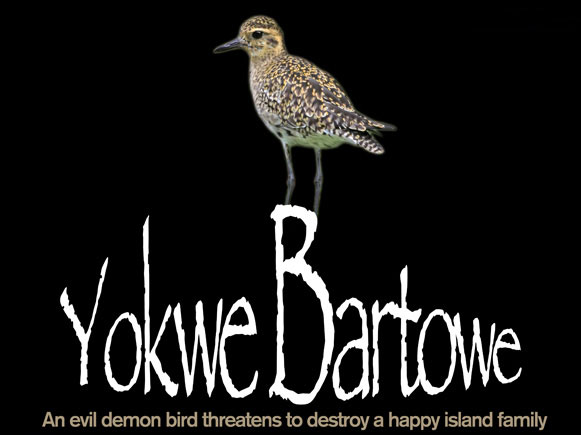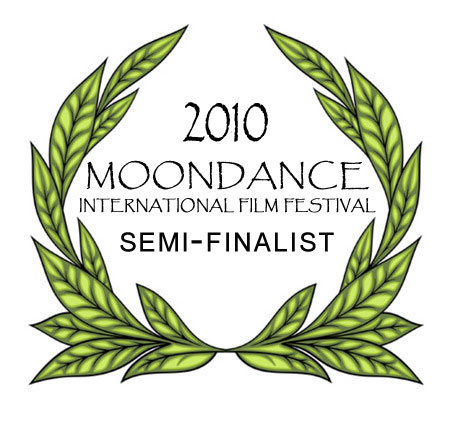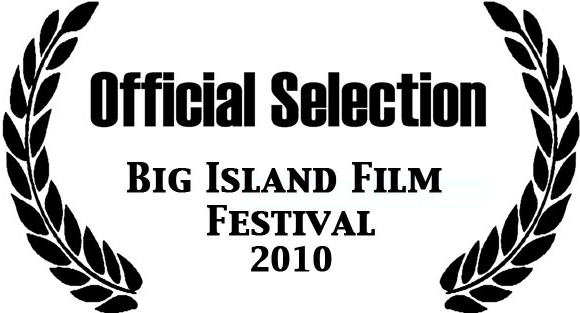 Yokwe Bartowe had its US premiere on
Friday, May 14 at 7:30 PM at The Shops at Mauna Lani Resort at the Big Island Film Festival.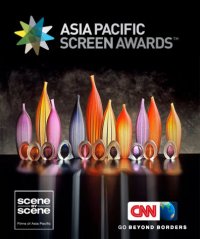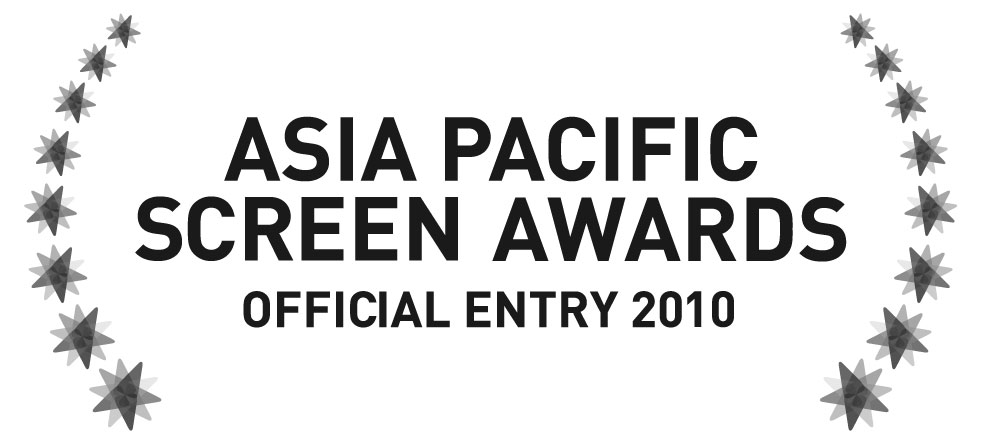 Yokwe Bartowe was an Official Entry for the 2010 Asia Pacific Screen Awards in Australia

---
Yokwe Bartowe
A Full-length Feature Film
90 minutes, DVD NTSC
in Marshallese with English subtitles

Directed and produced by Jack Niedenthal and Suzanne Chutaro.
Original screenplay by Jack Niedenthal.
Opened at K&K Theaters in Majuro, the Marshall Islands on January 29, 2010,
the DVD release is expected in the spring of 2010.
---
Buzz...



"Yokwe Bartowe...can sincerely lay claim to being among the most original cinematic endeavors
to emerge in quite some time... it slam dunks with spirit and personality...
If the film is missing the razzmatazz of the CGI-heavy productions from Hollywood,
it more than compensates with the raw, visceral power one associates from folk art –
it throbs with a genuine sense of emotion and honesty, demanding that its voice be heard and respected.
Hopefully, Yokwe Bartowe will find its way around the world...
This is an extraordinary work that deserves to be seen!"
-Phil Hall, Film Threat, February 25, 2010 (read entire review)
Marshalls Film Outdoes 'Avatar' at Box Office in Majuro!
-Giff Johnson, Marianas Variety, March 5, 2010 read article

 
  "Yokwe Bartowe must be the most honest film I have ever seen. Raw, down-to-earth and true to reality, 
it becomes a statement about the Marshallese identity: humble, yet charming; troubled, 
yet smiling; magical, yet believable... Many Hollywood directors indeed have a lot to learn 
from Niedenthal, Chutaro and their crew."

   -Peter Sutoris, Filmmaker
---
   
"Yokwe Bartowe depicts island life and the social issues people encounter. 
Marshallese can relate to it, and for foreigners, 
   it gives them an idea of the island lifestyle... Excellent!" 

   -College of the Marshall Islands Executive Vice President Ellia Zebedy
---
 
"Yokwe Bartowe, the second locally produced film by Jack Niedenthal and Suzanne Chutaro, 
   premiered Thursday to a full and appreciative house, and more than 600 residents paid 
   to see the film over the weekend, according to K&K Theaters...The high weekend attendance indicates the 
   buzz created by this new film about the Marshall Islands."

   -Giff Johnson, Editor, the Marshall Islands Journal, February 5, 2010
Read the February 5, 2010 story "Bartowe Blockbuster" in the Journal in PDF. 
---
   
"Niedenthal makes a compassionate and witty commentary on life in the Marshall Islands... 
Sociologists, anthropologists and anyone interested in capturing on film 
   the world in remote areas will be interested in this film."

   -Dartmouth College Professor Andrew Garrod
--- 
   
   "This film is a great example of a community project. 
   It showcased problems that people see around them and provided insights into potential solutions. 
   It was an entertaining mix of serious issues and comic relief."

   -US Ambassador to the Marshall Islands, Martha Campbell 

  
  
"A major charm [of this film] is the uncontrived nature of the presentation. The actors look, move, and act like ordinary
Marshallese on whom a camera has cast its eye. They inhabit Marshallese houses rather than sets built to resemble Marshallese homes.
The exteriors are just that—exterior shots of appropriate sites: homes, schools, the airport."

-Rich Carr, Contemporary Pacific Magazine, Fall 2011
---


For Your iPod: The Yokwe Bartowe Soundtrack


A scene from Yokwe Bartowe

---
From the creators of the film Ña Noniep comes a film
that explores the Yokwe spirit of the Marshallese culture and people.
Yokwe Bartowe is the story of a beautiful young island girl named Lijiamao who is kidnapped by an evil demon bird.
The ancient legend of the 'kwolej' bird dictates that its main mission in life is to create sorrow and misfortune in
the world. Bartowe is Lijiamao's 20-year-old brother and he was supposed to be watching his sister on the day she
mysteriously vanished while swimming in the lagoon. He is blamed for her disappearance by his mother. Even though
most people believe that Lijiamao has drowned, the fact that no one ever found her body in extremely shallow water
has everyone puzzled. Only Lijiamao's best friend Tili refuses to believe she is dead, much to the dismay of her principal,
her teacher and her classmates.
The story follows the life of Bartowe on the first anniversary of his sister's disappearance. He is trying to cope
with the hatred of his mother for not taking good care of Lijiamao and the deterioration of his relationship
with his steady girlfriend and fellow college student, Kaila. The immense sorrow in his life drives him to drinking and
disillusionment, which eventually causes him to become the enemy of a local island gang. Just when his life seems to be
heading toward complete disaster, hope comes from an unexpected source: Lijimu. The old woman, who is despised by the island
community because she's believed to be a sorceress and capable of performing powerful black magic,
attempts to come to the young man's rescue.

The film stars Lyel Tarkwon, Netha Gideon, Martha Horiuchi, Nica Wase, Jefferson Paulis and Billma Melson.
The film was shot on location in Majuro Atoll and Bikini Atoll in the Marshall Islands, and in
Springdale, Arkansas, United States.Yokwe Bartowe contains several new musical compositions along with some old time
favorites performed by Nica Wase, Lulani Ritok, Nelu de Brum, Mattu Lejjena, Lyel Tarkwon and Lucus Niedenthal.
All proceeds from Yokwe Bartowe will go to the Majuro Cooperative School.
Microwave Films of the Marshall Islands is a community based film production company in the Marshall Islands.
Actors in this film all volunteered for their roles and represent various organizations in the Marshall
Islands including the College of the Marshall Islands, the Majuro Cooperative School, and the
Women's Athletic Club (WAC).
Contact Jack Niedenthal with questions about Microwave Films of the Marshall Islands
or Yokwe Bartowe: info@microwavefilms.org

---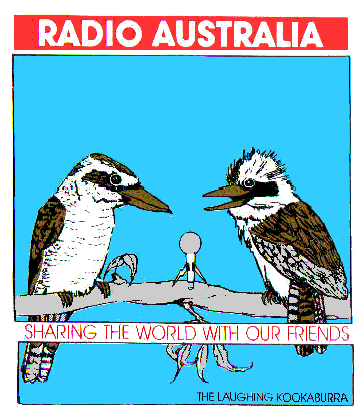 Radio Australia Interview (11 minutes) with Jack Niedenthal about Yokwe Bartowe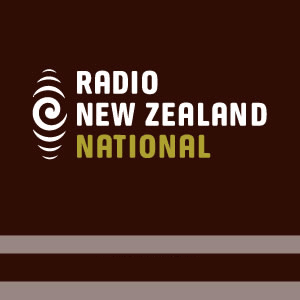 Radio New Zealand interview with Jack Niedenthal about the film

Film Threat Interview in March of 2010 with Jack Niedenthal
regarding making movies in the Marshall Islands.
---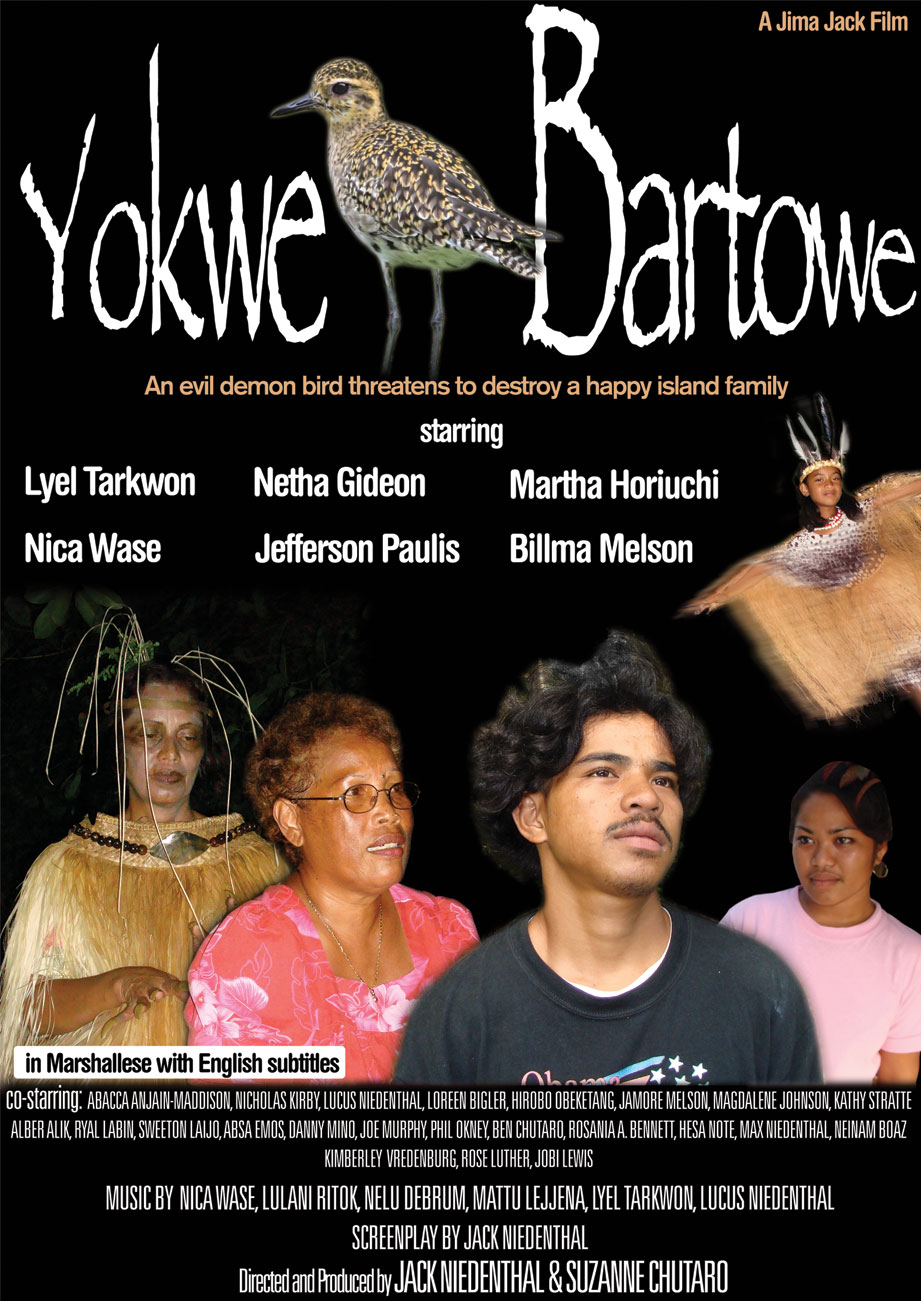 | | |
| --- | --- |
| | Martha Horiuchi stars as Kaila, the girlfriend of Bartowe, who is played by Lyel Tarkwon: both are students at the College of the Marshall Islands (CMI) in real life and in the movie |
| | Netha Gideon returns from her role in Ña Noniep and stars as Lijimu the Sorceress |
| | Nica Wase stars as Madam Kwolej, the human form of the evil kwolej bird |
| | Billma Melson stars as Lijiamao, Bartowe's little sister |
| | The 2 Beer Gang (left to right): Ryal Labin, Sweeton Laijo, Jefferson Paulis and Lucus Niedenthal |
| | Absa Emos stars as the Majuro police officer |
| | Abacca Anjain-Maddison stars as Mayli, Bartowe's mother |
| | Alber Alik stars as Anton, Bartowe's father |
| | Loreen Bigler stars as Kaila's mother, LiBao, and Hirobo Obeketang stars as Guston, Kaila's father |
| | Jamore Melson stars as Momo, Kaila's middle sister |
| | Magdalene Johnson stars as Tili, Lijiamao's best friend and Kaila's youngest sister, and Nicholas Kirby stars as Mr. Nick, the 3rd grade teacher |
| | Phil Okney stars as a man who has a friend who knows everything about cars. His car is also a little slow... |
| | Kathy Stratte stars as Ms. Starling, the Principal of the Majuro Cooperative School |
| | Sir Joe Murphy stars as the Arkansas Walmart dude |
| | Kaila and Bartowe at CMI |
| | Lijiamao and Tili at night |
| | Rosania Bennett, Hesa Note, and Ben Chutaro star as Lijimu's deceased family members |
| | Don't tug on Superman's cape, don't spit into the wind, and don't EVER mess with Lijimu! |
| | Jack filming at the Amata Kabua International airport in Majuro |
| | Suzanne directing 'Lijimu' |
| | Some of the cast on opening night, January 28, 2010 |
| | Opening weekend sellout crowds! January 30, 2010 |
Yokwe Bartowe Soundtrack
(In order of appearance in the movie, all in mp3 format: RIGHT CLICK to save to your desktop)
1. Jojo Bao - written and performed by Nica Wase
2. Kailok - performed by Lulani Ritok, Nelu deBrum & Mattu Lejjena
3. Over the Rainbow - Music by Harold Arlen and lyrics by E.Y. Harburg,
performed by Lulani Ritok, Nelu deBrum & Mattu Lejjena
4. Kwon Kemeleik io - performed by Lyel Tarkwon & Lucus Niedenthal
5. Aolep Ial Ko Ao - performed by Lyel Tarkwon & Lucus Niedenthal
6. Wonmanlok kin Ainemon - written by Nelu deBrum, performed by Lulani Ritok, Nelu deBrum & Mattu Lejjena
7. Testify to Love - Music & lyrics by Avalon, performed by Lucus Niedenthal & Lyel Tarkwon
8. Jera - performed by Regina Niedenthal