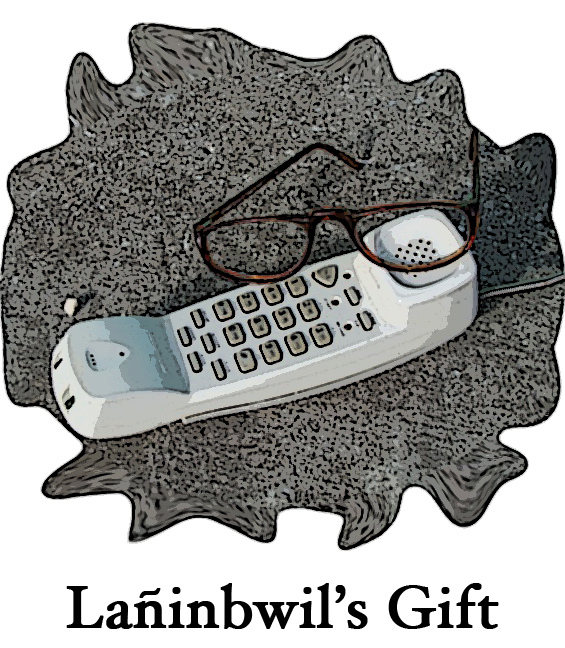 An enraged Mejenkwar demon plunges an island town into darkness

---
Chosen "Best of Festival" at the 2011 Guam International Film Festival
out of 130 films from 24 countries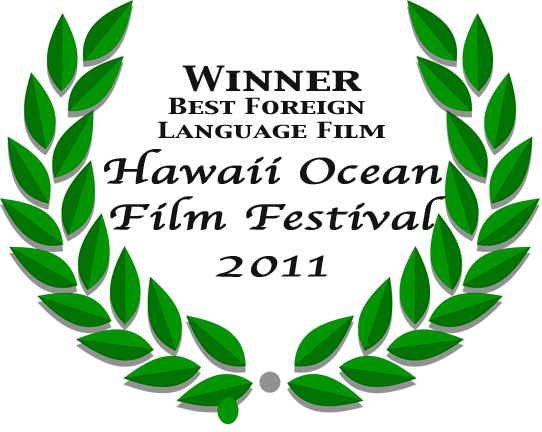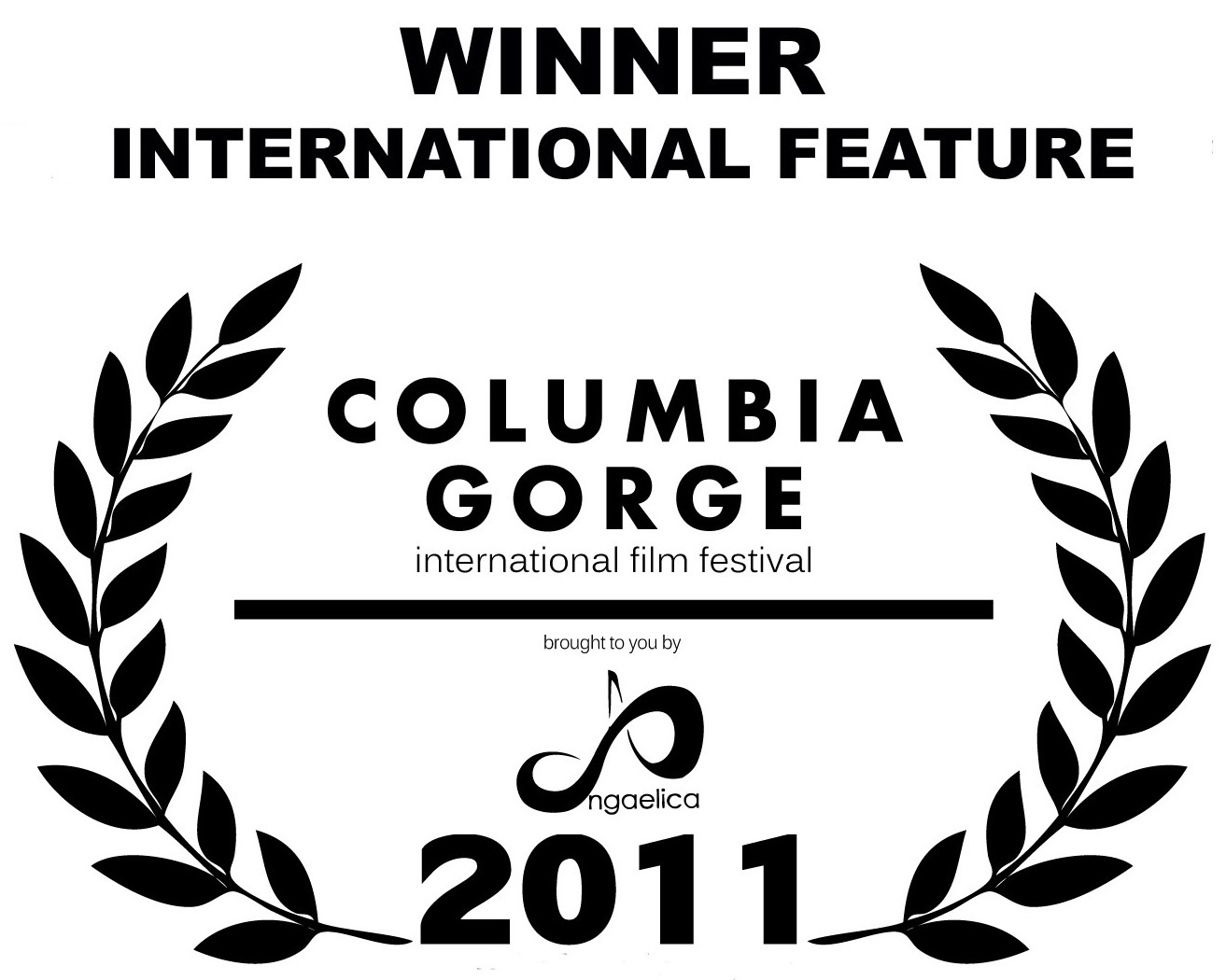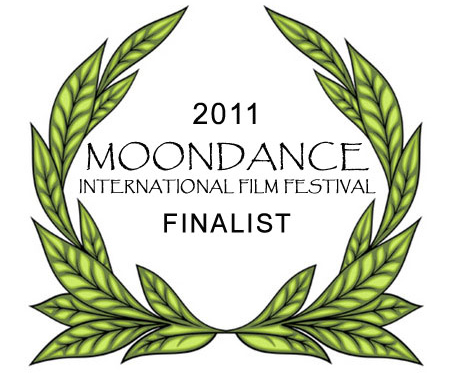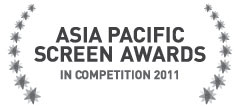 ---
A Full-length Feature Film
1 hour, 39 minutes, DVD NTSC
in Marshallese with English Subtitles

Directed and Produced by Jack Niedenthal and Suzanne Chutaro
Original Screenplay by Jack Niedenthal
Opened at the Marshall Islands Resort in Majuro, the Marshall Islands on May 21, 2011
DVD release: October of 2011.
---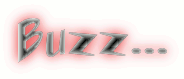 Opening Night, May 21, 2011 Marshall Islands Resort:
"This movie...is alternately hilarious and spooky, it also offers a deeper message for those
interested in a challenge to their thinking about life in the Marshall Islands these days...
Nearly a thousand people crowded four shows Saturday —
the organizers had to add the fourth, 10 pm showing to accommodate the huge turnout."
—The Marshall Islands Journal, May 27, 2011


"Niedenthal's and Chutaro's skillful use of folk stories, elements of magic as well
as the backdrop of Majuro, a community with many idiosyncratic yet universally
relevant problems, make this film a unique and indeed important contribution
to the debate on what it means to act morally... Lañinbwil's Gift
gives us a unique perspective on life in a nation that has much
wisdom to offer to the world... a perfect blend of entertainment and question-begging reflection."
—Peter Sutoris, film maker, June 2011


"In baseball terms Lañinbwil's Gift is a grand slam!"
—Joe Murphy, Publisher, Micronitor News and Printing Company, May 2011




"Jack Niedenthal and Suzanne Chutaro have successfully brought the
Marshall Islands into the realm of global cinema - and the film world
is a richer place thanks to their distinctive efforts."
-Phil Hall, Film Threat, July 2011


"My first thought as the film ended was, 'How Marshallese!'...
It's bound to be a big hit with Marshallese currently living out of the country.
And it highlighted some of the important social issues in Majuro...
The special effects were very good for a low budget production and the music was great."
—US Ambassador to the Marshall Islands, Martha Campbell, June 2011


"Even without getting a lot of the inside culture-based jokes, the movie's ...funny, and is a good watch.
If it ever makes it to video near you, and you don't mind the subtitles (or speak Marshallese),
I recommend it, if for nothing else than a bit of insight to a small island nation's people."
- Jeff Warren, U.S. based movie reviewer




"The drive-by images that flicker through the film capture downtown Majuro in its rough, sometimes
bombed-out looking urban ugliness of patchwork fences and half-built concrete structures.
The taunting of a homeless boy by kids and adults presents a mirror of how
Marshallese society has changed from the old days when
the phrase 'jouj eo, mour eo' (kindness is life) governed people's
lives in this rapidly changing western Pacific nation."
-The Marianas Variety, June 2011
(read full review "Thousands Flock to View New Marshalls Film")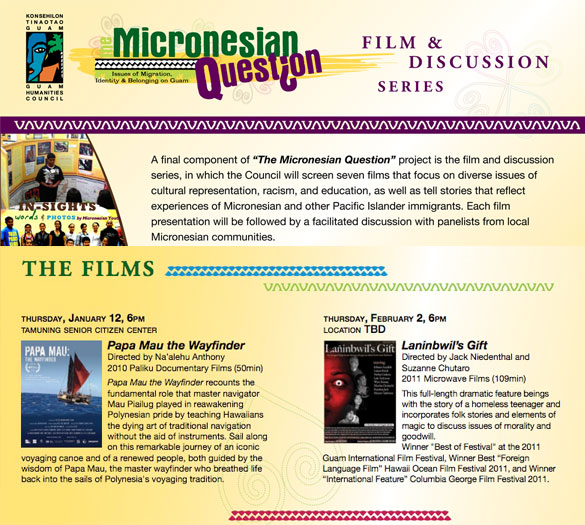 Chosen as a film for the Guam Humanities Series in February of 2012

---

Interview with Directors/Producers Jack Niedenthal and Suzanne Chutaro
Guam International Film Festival Website, September 17, 2011
---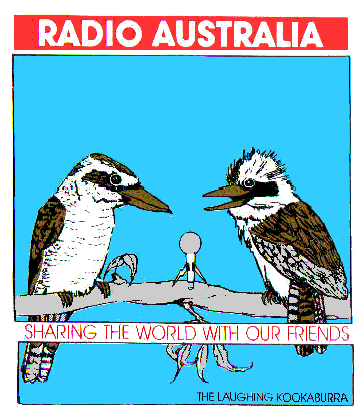 Radio Australia interview with Jack Niedenthal
Lañinbwil's Gift is a new feature film in the Marshallese language with English subtitles
that premiered in Majuro on 21 May. It has a fabulous plot featuring characters from Marshallese mythology,
and it tells the story of the story of Jacob, an old island man with a complicated secret.
Screenwriter and co-director Jack Niedenthal joined Heather Jarvis to talk about the storyline,
how the film came together and the importance of Marshall Islanders
seeing their own language and experiences reflected on film.

Presenter: Heather Jarvis, ABC News

---


For Your iPod: The Lañinbwil's Gift Soundtrack




A Short Scene from Lañinbwil's Gift
---
From the creators of the films Ña Noniep and Yokwe Bartowe comes a film
that explores the tradition of kindness of the Marshallese culture and people.
Lañinbwil's Gift is the story of Jacob, an old island man with a complicated secret.
When Jacob was a teenager, a noniep, a Marshallese fairy known for helping troubled souls, transformed him from a homeless simpleton
into a normal young man. This favor, however, came with a huge cost: The noniep made Jacob promise that one day in the future he must bestow
this newfound intelligence upon another deserving person with Jacob's only instructions being that he would know 'who' when the time came.
After a lifetime of pondering this otherworldly commitment to the noniep, Jacob finally discovers Lañinbwil,
a homeless young man who has been abandoned by his family and who lives in a large tattered cardboard box beside a
government office building... Just when Jacob begins to get close to the troubled youth, Lañinbwil unwittingly gets caught up
in a war of mystical power between an evil Mejenkwar, a demon that possesses young pregnant women, and her archenemy,
the gifted, shamanic old woman, Lijimu.
The Mejenkwar is enraged because Lijimu has been enormously successful in driving the demon away from her human victims.
The vengeful Mejenkwar, fed up with failure, launches a two-pronged attack: First, the powerful demon transforms Lañinbwil into the
legendary trickster, Letao, whose sole purpose is to drive Lijimu's beloved and beautiful teenage grand daughter Miko insane
and thus make her grandmother miserable. Secondly, the Mejenkwar possesses Kaila, who is the pregnant girlfriend of Bartowe,
one of Lijimu's most trusted friends. Once possessed by the demon, the lovely Kaila slips into an eerie coma that even doctors can't comprehend.

Though the island town becomes the stage for a classic struggle between the forces of light and darkness, as the characters' personalities battle
unaccountable life-altering influences, hope awaits all in Lañinbwil's box in the form of a simple broken telephone...

The film stars Iohaan Anjolok, Lulani Ritok, Netha Gideon, Lyel Tarkwon, Wyre Kimej, Martha Horiuchi, Randon Jack and Maxter Tarkwon.
The film was shot on location in Majuro Atoll in the Marshall Islands, and at
Hershey Park, Pennsylvania in the United States. Lañinbwil's Gift contains several new musical compositions along with some old time
favorites performed by Nelu deBrum, Lulani Ritok, Mattu Lejjena, Joseph deBrum, Randon Jack, Lami Maddison,
the band Ri-Karere Ran and the band Awa Zero.
All proceeds from Lañinbwil's Gift will go to the Majuro Cooperative School.
Microwave Films of the Marshall Islands is a community based film production company in the Marshall Islands.
Actors in this film all volunteered for their roles and represent various organizations in the Marshall
Islands including the Marshall Islands Government, the College of the Marshall Islands, the Women's Athletic Club (WAC),
the Majuro Cooperative School, the Marshall Islands High School and numerous local businesses.
Contact Jack Niedenthal with questions about Microwave Films of the Marshall Islands
or Lañinbwil's Gift: info@microwavefilms.org

---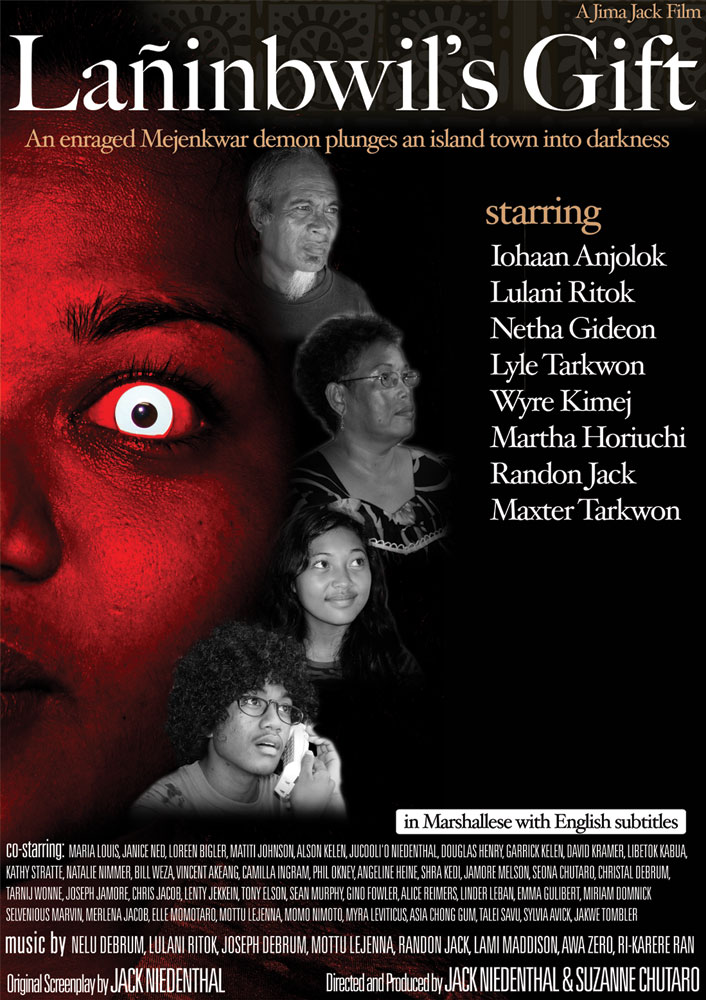 Poster artwork by Matt Harris of Pixelwork.com


| | |
| --- | --- |
| | Iohaan "Yoyo" Anjolok stars as Lañinbwil, a homeless simpleton |
| | Iohaan "Yoyo" Anjolok also stars as Letao, the legendary trickster, and Lulani Ritok stars as Miko, Lijimu's grand daughter |
| | Netha Gideon stars as the controversial Lijimu, a traditional Marshallese shaman who is hated by some and respected by others... |
| | Lyel Tarkwon stars as Bartowe and Martha Horiuchi stars as Kaila, his pregnant girlfriend |
| | Wyre Kimej stars as old man Jacob, he has a complicated secret... |
| | Randon Jack stars as Liki, Miko's best friend since childhood, a friendship that soon gets put to the test |
| | Maxter Tarkwon stars as the noniep, a secretive Marshallese fairy that helps troubled people |
| | Majuro Senator David Kramer stars as a powerful politician, the "Speaker of the Nitijela" |
| | Introducing Jucooli'o Niedenthal, who stars as Coolio, Liki's younger brother |
| | Janice Ned and Maria Louis star as Kaila's grandmother and grand auntie |
| | Vincent Akeang (center) stars as the EZ Price Mart security guard and Sir Bill Weza (right) stars as the EZ Price Mart manager. Obviously, Lañinbwil, an avid TV watcher, is an issue with the manager... |
| | Phil Okney stars as Doan Wannit and Angeline Heine stars as his girlfriend, Margarita |
| | Kathy Stratte stars as Ms. Starling, the Principal of the Majuro Cooperative School |
| | Natalie Nimmer stars as Miss Alice, a high school teacher at the Majuro Cooperative High School |
| | The Mayor of Bikini Atoll, Alson Kelen (left) stars as Tomi, Liki and Coolio's father, and Matiti Johnson stars as Delia, their mother |
| | Martha Horiuchi also stars as the Mejenkwar, a fiercely evil demon that possesses young pregnant women |
| | Loreen Bigler stars as Libao, Kaila's mother |
| | Douglas Henry stars as Bodi, Lijimu's wayward son and Miko's uncle |
| | Garrick Kelen stars as the "young Jacob" |
| | Jamore Melson stars as Momo, Kaila's younger sister |
| | Bartowe has some unusual problems in this film... |
| | Jack filming at the College of the Marshall Islands nursing center. Jackson Aster, Jack's son, does the sound for the film. |
| | Suzanne getting the Mejenkwar ready for filming |
| | Sign by the road for opening night... The white "eyeball" was all over town. |
| | In the Marshall Islands these days you don't just write, produce and direct a film, you also have to build the movie theater... We made a 200 seat theater, a concession stand, the screen, the projection and sound system all at the Marshall Islands Resort Melele Room. It was great! |
| | Jack addresses the opening night premiere that was shown only to those who participated in the making of the film... He is seen here explaining the power of a broken telephone... |
| | First night crowds. Nearly 1,000 people packed the theater the first night. There were so many people that we had to add a 10 o'clock showing. Almost 2,000 people watched the film in only 3 days of showings. |
| | A packed crowd the first night... This was a film over a year in the making... All the hard work paid off. |
Lañinbwil's Gift Soundtrack
(all in mp3 format: RIGHT CLICK to save to your desktop)
1. "It's All About Love" - Music by Nelu deBrum, Performed by Nelu deBrum, Joseph deBrum, Lulani Ritok & Mottu Lejjena
Here is a Youtube Clip of Nelu Debrum's song, Its All About Love,
from the movie Lañinbwil's Gift being performed by a gifted elementary school class (GATE)
in Guam at their United Nations show.
The teacher is a former RMI Peace Corps volunteer, Marc LaPlant, also know as LaBwiroro.
.

2. "Lucky Star" - Music by Joseph deBrum, Performed by Nelu deBrum, Joseph deBrum & Lulani Ritok

3. "Emonlok ne ij Make Lok iao" - Music by FOB/Ebeye Boys, Performed by Nelu deBrum & Lulani Ritok

4. "Naan Ko Am" - Music by Abslom B. Harris, Performed by Nelu deBrum, Joseph deBrum, Lulani Ritok & Mottu Lejjena

5. "I Love This World" - Music by Randon Jack, Performed by Randon Jack & Lami Maddison
6. "Reibibertok Mumu Ne" - Written and performed by the Awa Zero band

7. "Ri-Karare Ran" - Written and performed by the Ri-Karere Ran band
8. "Jenny" - Written and performed by the Ri-Karere Ran band