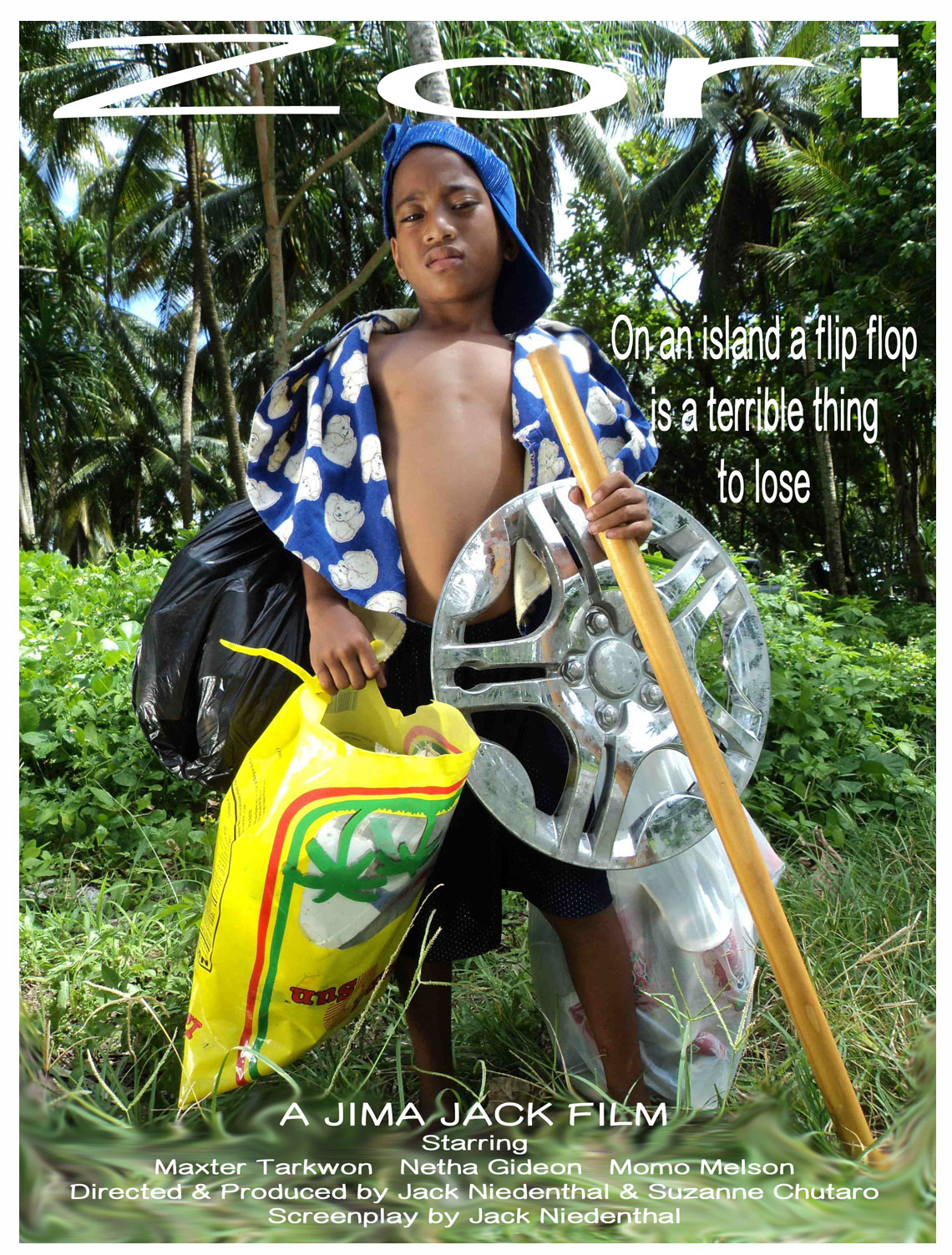 Completed in the Summer of 2013:
Zori


On an island a flip flop is a terrible thing to lose
A short film in the Marshallese language (with English subtitles)
Directed and produced by Jack Niedenthal and Suzanne Chutaro
Original screenplay by Jack Niedenthal
Filmed entirely in the Marshall Islands on Majuro Atoll
9 minutes
Starring:
Maxter Tarkwon, Netha Gideon & Momo Melson

Watch it here in HD on YouTUBE:
---


Filmmaker Spotlight:
An interview with Directors and Producers with Jack Niedenthal and Suzanne Chutaro
for the 2013 Guam International Film Festival
October 2013 interview with Jack Niedenthal by the Micronesian activist organization,
The Fourth Branch

---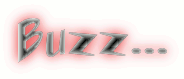 "The Marshall Islands-based filmmakers Jack Niedenthal and Suzanne Chutaro helmed this charming
short about the pursuit of personal responsibility taken to an unlikely extreme.
ZORI... can melt any heart."
-Phil Hall, Film Threat, October 2013 (full review)

Refreshing... Downright charming and sweet...

"Maxter Tarkwon does an excellent job in portraying Labro...
I'm assuming Maxter hasn't had a lot of acting experience before
which makes his performance that much more charming...
Bright eyed and with a killer smile, you'll fall in love with Labro long before his journey is over.
...As a fan of short films, it's refreshing to see something like this come along –
a film that fully completes itself and is straight forward and heart warming."
-Misty Layne, Rogue Cinema, August 2013 (full review)

A FLAWLESS GEM NOT TO BE MISSED
"ZORI... is a teasing piece of work, something akin to experiencing a small morsel of sweet chocolate,
something that rouses your taste buds and leaves you lusting for more... It's a soft, gentle tale with a beauty
prop directors would die for.
ZORI is as good as it gets..."

-Joe Murphy, Owner, Micronitor Publishing
---

For Your iPod:
Zori
Soundtrack
---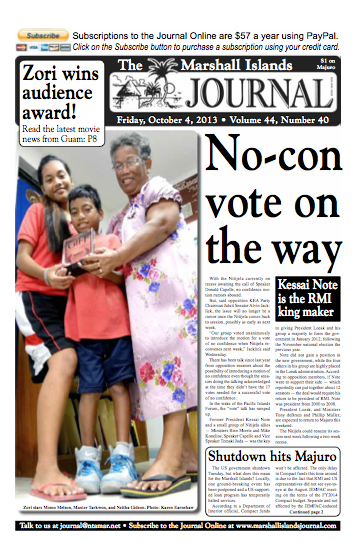 ZORI wins Audience Choice Award at the 2013 Guam International Film Festival
Marshall Islands Journal, 10-4-13


Article about Microwave Films on the Business Superstar website

---
From the award winning creators of the critically acclaimed
2012 Marshallese feature film The Sound of Crickets at Night
comes a short Marshallese language film that explores what happens
when a little Marshallese boy's zori goes missing.
A young Marshallese boy, Labro, wakes up one morning anxious for his grandmother to fulfill her promise of buying him ice cream.
She agrees, but demands that he do some work first, commanding him--with a sweep of her arm--to 'Clean up all the garbage everywhere.'
As Labro goes out the door of his rustic shack, he realizes that one of his zoris is missing.
His grandmother, angry because he has yet again lost one of his flip flops, gives him an ultimatum:
"Do not come back to the house until you have zoris on both of your feet." So Labro begins his
quest under the hot island sun to clean up 'everywhere' and to find his other zori...
Microwave Films of the Marshall Islands is a community based film production company
in the Marshall Islands.
Actors in this film are from the Bikinian
and Majuro Atoll communities.

Contact Jack Niedenthal with questions about Microwave Films of the Marshall Islands
or Zori: info@microwavefilms.org

---

Poster artwork by Microwave Films


| | |
| --- | --- |
| | Maxter Tarkwon stars as Labro |
| | Netha Gideon stars as "Bubu," Labro's grandmother |
| | Momo Melson stars as "the ice cream girl vision" |
| | Momo Melson, Maxter Tarkwon and Netha Gideon enjoy their Audience Choice Award for ZORI from the Guam International Film Festival. |
| | Jack and Maxter at the Dole Cannery Theaters for the 2013 Hawaii International Film Festival showing of ZORI as part of the Pacific Islands Showcase. |
| | Jack and Maxter doing Q & A at the Dole Cannery Theaters for the 2013 Hawaii International Film Festival. This is after the showing of ZORI as part of the Pacific Islands Showcase. We are pictured with other Pacific-based filmmakers. |
Zori Soundtrack
(all in mp3 format: RIGHT CLICK to save to your desktop)
Mama
Words and Music by Les Anjolok
Peformed by Nelu Debrum, Lulani Ritok, Joseph Katjang, Zoya Laninbit-Lobju & Mattu Lejjena