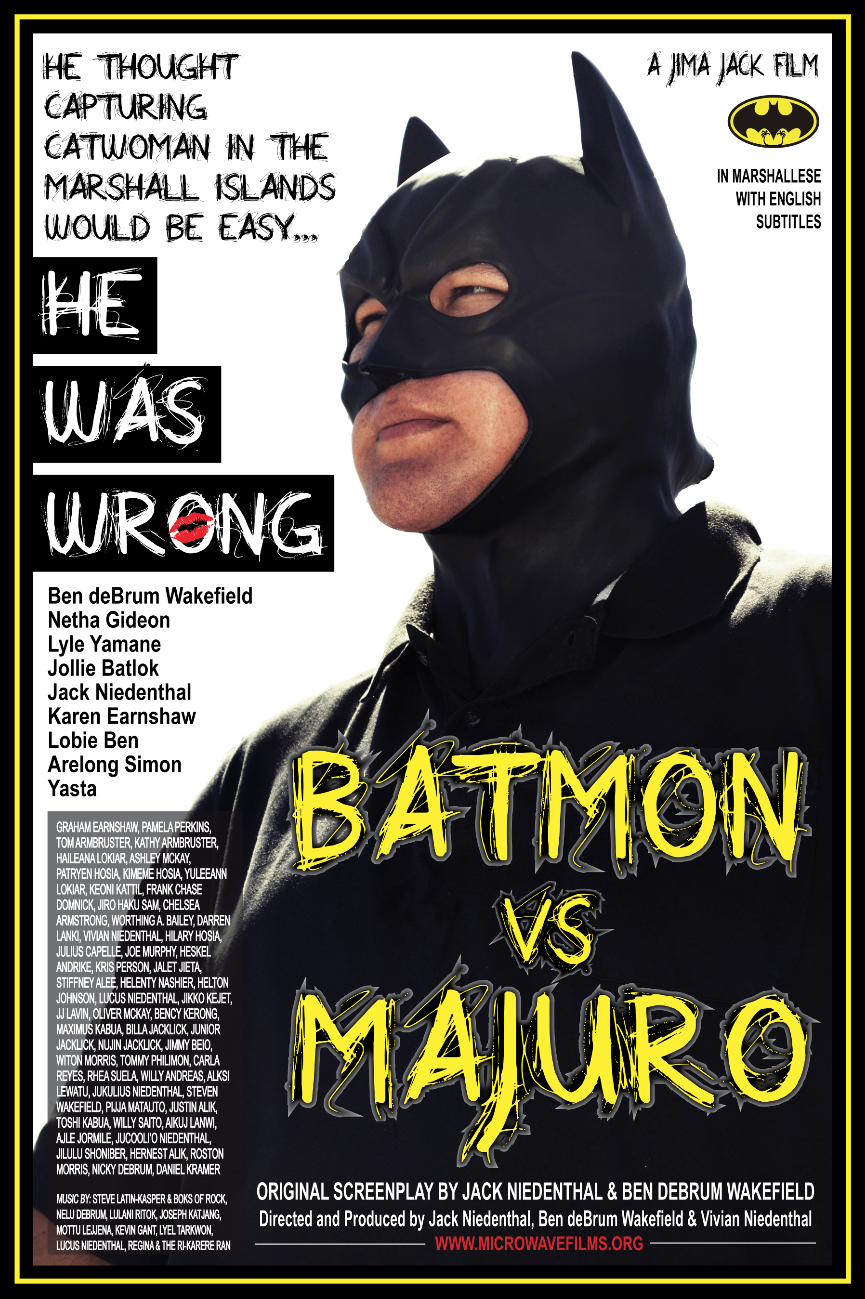 Poster by Karen Earnshaw


A full-length feature film in the Marshallese language with English subtitles
Directed and produced by Jack Niedenthal, Ben deBrum Wakefield & Vivian Niedenthal
Original screenplay by Jack Niedenthal & Ben deBrum Wakefield
Filmed in the Marshall Islands
1 hour 20 minutes
Starring:
Ben deBrum Wakefield, Netha Gideon, Lyle Yamane, Jollie Batlok,
Jack Niedenthal, Arelong Simon, Karen Earnshaw, Lobie Ben
& Yasta Bolkheim
Marshall Islands Premiere:
October 14, 2016 at Jitak En, Under the Stars
World Premiere:
xxx


From the award winning creators of the critically acclaimed Marshallese language feature films
Jilel: The Calling of the Shell & Ainikien Jidjid ilo Boñ (The Sound of Crickets at Night)
comes a film that finds Batmon attempting to capture Catwoman and recover his beloved BatCopter
in a small island town in the middle of the Pacific Ocean.
Batmon vs Majuro is a tale about the immense discomfort experienced
when two diverse cultures collide. The film is a parody based on the DC Batman comic series.

Microwave Films of the Marshall Islands
is a community-based film production
company in the Marshall
Islands.

Contact Microwave Films of the Marshall Islands regarding
Batmon vs Majuro:
info@microwavefilms.org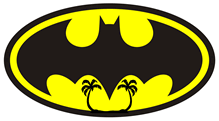 BATMoN vs MAJURo TRAILER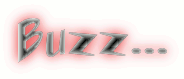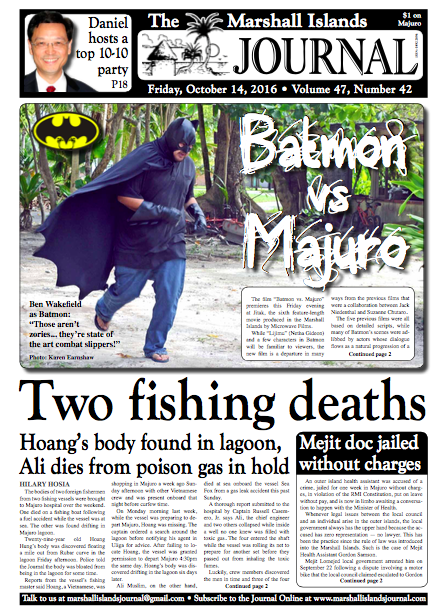 Read Marshall Islands Journal story about BATMoN vs MAJURo.
-October 14, 2016
"Went and checked out the latest awesome and extremely funny movie,
Batmon vs Majuro, it will make you laugh from beginning to end! Great job!"
-Charleston Maddison, October 2016

BEN deBRUM WAKEFIELD
stars as Batmon,
the Caped Crusader from Gotham City. He also co-wrote co-directed and co-produced the film.


NETHA GIDEON stars as Lijimu the powerful sorceress, and the grandmother of
Mook


LYLE YAMANE
stars as MOOK,
Batmon's Majuro sidekick


KAREN EARNSHAW stars as the evil Catwoman


JOLLIE BATLOK &
ARELONG SIMON star as LiMocha and LiRicky, powerful
members of the
Ghurlpower Gang


JILULU SHONIBER, JUCOOLI'O NIEDENTHAL & HERNEST ALIK
co-star as members of the Bad Boy Gang


HILARY HOSIA
co-stars as an RMI immigration official


DIRECTORS & PRODUCERS BEN deBRUM WAKEFIELD, JACK NIEDENTHAL & VIVIAN NIEDENTHAL working with Julius Capelle


DIRECTOR/PRODUCER JACK filming DARREN at the airport

DIRECTORS & PRODUCERS BEN deBRUM WAKEFIELD, & JACK NIEDENTHAL
filming in Rairok, Majuro

DIRECTORS & PRODUCERS JACK and VIVIAN filming BATMON at the airport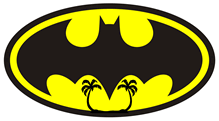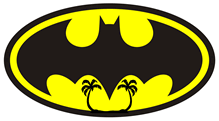 MAJURO ATOLL

Marshall
Islands

October 15, 2016

Crowd waiting to get in
theater for Saturday showing

MAJURO ATOLL

Marshall
Islands

October 15, 2016

Crowd waiting to get in
the theater for Saturday showing



MAJURO ATOLL

Marshall
Islands

October 15, 2016

*Standing room only*
Largest crowd (over 400 people) to ever watch one of our films.

MAJURO ATOLL

Laura Village

November 12, 2016

Over 300 people came
to help support Laura
Elementary School

***
Batmon vs Majuro Soundtrack
all in mp3 format
I Want to Be Batman (Rock Version)
performed by Steve Latin-Kasper
words and music by Steve Latin-Kasper/BOKS of ROCK
I Want to Be Batman (Accoustic Version)
performed by Steve Latin-Kasper
words and music by Steve Latin-Kasper/BOKS of ROCK
Girl U Want
performed by Steve Latin-Kasper
words and music by Steve Latin-Kasper/BOKS of ROCK
Aolep Ial Ko Ao
performed by Lyel Tarkwon & Lucus Niedenthal
Latuma
performed by Lulani Ritok, Kery Ann Lejjena,
Carly Ann Note & Cinderella Lajidrik
Yokwe Dron
words and music by Ri-Karere Ran
performed by Ri-Karere Ran
Eternity Man
words and music by Kevin Gant
performed by Kevin Gant
Lucky Star
music by Joseph deBrum
Performed by Nelu deBrum, Joseph deBrum & Lulani Ritok
It's All About Love
Music by Nelu deBrum
Performed by Nelu deBrum, Joseph deBrum, Lulani Ritok & Mottu Lejjena
Jera
performed by Regina Niedenthal
Naan Ko Am
Music by Abslom B. Harris
performed by Nelu deBrum, Joseph deBrum, Lulani Ritok & Mottu Lejjena
iKol Ne-So-Ran
performed by LiWizzy Moore
music by Charlie Samuel

Without My Makeup, I'm Just a Man
written and performed by Jack Niedenthal
Kin Ijen an Rikien ippa
performed by Regina Niedenthal